Relaxing Body, Mind & Spirit
| | |
| --- | --- |
| Posted on August 10, 2016 at 8:50 PM | |
Arthritis & Massage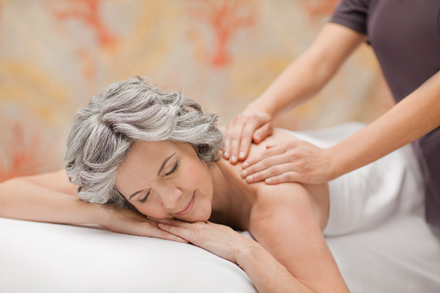 Massage can ease your arthritis symptoms. 
Recent studies on the effects of massage for arthritis symptoms have shown regular use of the simple therapy led to improvements in pain, stiffness, range of motion, hand grip strength and overall function of the joints.
Massages come in all shapes and sizes. From the 15-minute chair massage at the mall to the 90-minute seaweed mask and aromatherapy massage at the luxury spa in town, there are all types of massage available to you. 
Traditional Swedish massage involves long, fluid stroking of muscles and tissues, while deep tissue massage focuses on manipulation of both top and deeper layers of muscles and tissues, often requiring intense, focused pressure by the therapist. Other types include hot stone massage, reflexology, trigger point massage and more.Do your homework. The American Massage Therapy Association recommends that you ask any prospective therapist if they are licensed, if they are certified by the National Certification Board for Therapeutic Massage and Bodywork (NCBTMB), where they received their training or if they graduated from a program accredited by the Commission on Massage Therapy Accreditation, and if they're trained in any specific massage techniques.
Massage is not medicine. It's a complement to your doctor-prescribed arthritis treatment. You should enjoy experiencing a massage, and it should not increase your pain or anxiety. 
Communication with your doctor and massage therapist beforehand can ensure that massage is right for you and help you achieve beneficial results. Remember: Massage should make your arthritis pain and stiffness feel better, not worse.
Communication is the key to an enjoyable and relaxing massage. If you have arthritis, it's very important to find a therapist who communicates with you about your disease. Tell your therapist you have arthritis, and be as specific as possible, when you book your appointment. Let her know if your arthritis affects your knees, hips, or back, for example, so she can use care when applying massage to those areas, or avoiding them altogether.
At Iris' Massage Studio you are in good hands. 
I am licensed in Florida & Virginia and nationally certified. With medical massage training I am able to work with you to relieve your arthritis pain, whether its your neck, spine or hands that are affected. 
Call to book your appointment today and experience the difference!
I look forward working with you,
Iris :0)
Published by the Arthritis Foundation.
Categories: Massage
/